When you book a tantric massage with Sky tantric massage company, you are our customer, and we will try our best to provide you the best experience with our massage services. In the mean time, in order to perform a good tantric massage, there are some Massage Room etiquettes need you to respect, please see below: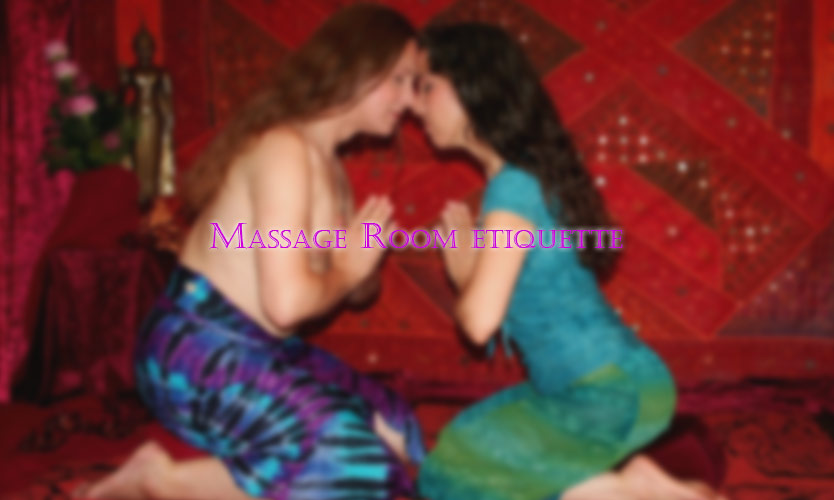 Why do I have to shower at the massage studio when i just left home?
We strongly defend our masseuses when it comes to hygiene at work. For this reason we request that all clients shower at the massage studio before their session. It means clients are squeaky clean on the massage couch and it shows respect for the job masseuses do. Please note: Time used for having a shower does not reduce your massage time..so there is no reason to feel rushed.
N.B – Masseuses reserve the right to refuse a booking if a client's personal hygiene is less than acceptable.
Am I allowed to touch or caress the masseuse?
This is one of the most asked questions we receive. The short answer is: Touching is not allowed without the direct permission of the masseuse.
Naturist and Tantric massage are hugely exciting. So it's natural to want to touch your masseuse while she is making you feel amazing. However, it is a mark of respect to always ask your masseuse if you can touch and always appreciated when clients as. And her answer MUST be respected. If the answer is yes please remain respectful.
Permission to touch does not give permission to grope or behave inappropriately. If this happens your masseuses will end the session immediately
Will my massage end if I have an orgasm part way through the session?
Your session ends when the booked time is up. We offer a massage service based on time. The masseuse will continue your massage until your time has elapsed.
If you are female client, and you are shy about this massage,you can read more about Questions about tantric massage for women.
https://skytantricmassage.com/wp-content/uploads/2018/10/Massage-Room-etiquette.jpg
500
834
Sky.Tantric.London
/sky-logo.png
Sky.Tantric.London
2018-10-28 09:09:33
2018-10-28 12:09:29
Massage Room etiquette